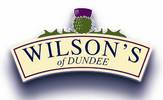 Thank you for visiting our Online store; where you can buy all of the Oatmeal of Alford and Wilsons Pet Foods range products direct. Click below or on the Products tab above to begin shopping. Please note, Shipping Rates apply to Mainland UK postodes with some exlcusions
We accept Credit and Debit cards from the following providers:
For your security, your transaction is processed through SagePay, so you can be assured your personal information is handled safely. For our Terms and Conditions and Shipping Rates, please see the links below.